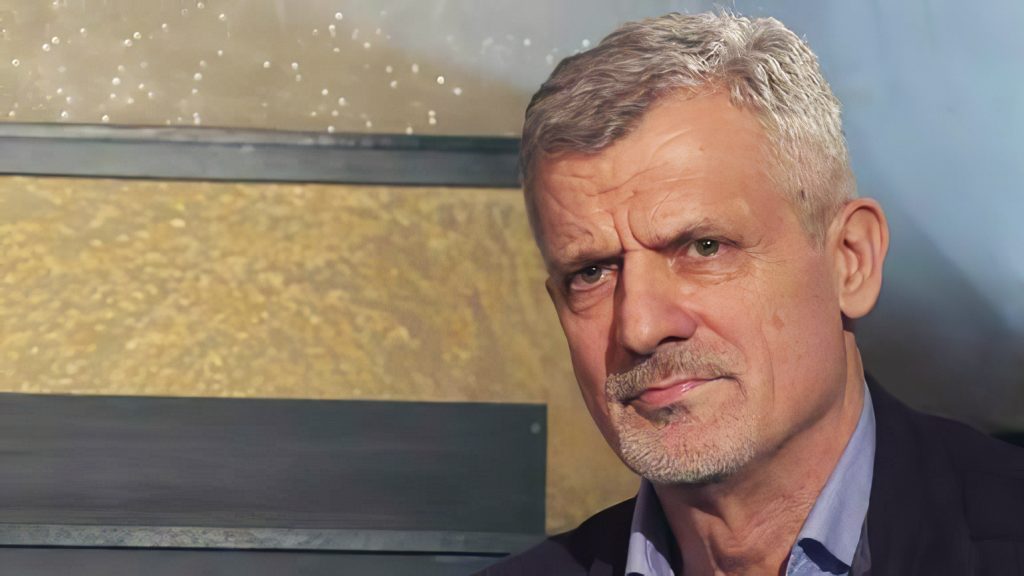 ŠEMSUDIN ŠEKI RADONČIĆ is a Montenegrin journalist, author, screenplay author, documentary film director, and producer, antiwar activist, human rights activist. He is the founder and director of the Podgorica-based NGO Dokument. He is a member of the Montenegrin P.E.N. Center. He co-founded the Montenegrin Helsinki Committee. He spent years in the position of the Vice-President of the Independent Association of Professional Journalists of Montenegro.
Šemsudin Šeki Radončić is the recipient of the prestigious Human Rights Award awarded by the Vienna-based South-East Europe Media Organisation (SEEMO), as well as numerous recognitions for his documentary films.
He authors over one thousand investigative stories, columns, commentaries and political analyses. Radončić's stories were quoted and published by the world most renowned news agencies and media: REUTERS, Herald Tribune, The New York Times, Al Jazeera Balkans, VOA, and AIM…

He was the first journalist in the history of Montenegro sentenced for defamation to two months of imprisonment, i.e. one year of suspended sentence, for his stories the destruction and plundering of Dubrovnik and its surrounding villages, under the command of Yugoslav People's Army high-ranking officers, Radomir Damjanović and Pavle Strugar, who was later sentenced to 7,5 years of imprisonment at the Hague Tribunal.
For his series of stories about political trials in Montenegro against the leaders of SDA party of Montenegro and a group of young men from Cetinje, unknown perpetrates fired at his mother and wife on 27 January 1994.
After the publication of his book Crna Kutija (Black Book), he was sentenced to death by unknown Montenegrin policemen whose tortures he described. However, once the footage of the most brutal telephone threats, he submitted to the media and the Minister of Police, on 14 November, they gave up this intention.
After the series of stories about deportation of Bosnian refugees from Montenegro, where he exposed the crime and revealed that 86 Bosniaks were killed in that event, he organized the families of the deported individuals to file a lawsuit against the Ministry of Interior of Montenegro and initiated the launch of the Remembrance Day and memorial for the Victims, on 4 july 2004 a bomb was thrown on Radončić's home, and on 25 January 2005, his car was demolished.

The ICTY Prosecutor's Office used Radončić's stories about ethnic cleansing of Trebinje ("Exodus of Muslims from Trebinje", Monitor 5 February 1993) as evidence in the trial against the Bosnian Serbs 'Army Commander, Ratko Mladić, sentenced to life in prison by the Tribunal.
The story from Radončić's book "Black Book", pp. 154-156 was used at the ICTY trial of Milorad Krnojelac, commander of a concentration camp in Foča. Krnolejac was eventually sentenced to 15 years of imprisonment.

Books:
Radončić's books and documentary novels were translated into English. They are now part of the greatest world libraries and used at the most prestigious world universities, such as Harvard, Stanford, Chicago, MLA, etc., as well as for doctoral dissertations and different researches.
Black Box / Police Torture in Montenegro from 1992 to 1996 (1996)
In Private (1999)
Black Box 2 / Police Torture in Montenegro from 1992 to 1999 (2003)
Behind the Mask/Clandestine Wars in the Secret Police (2003)
Fatal Freedom / Deportation of Bosnian Refugees from Montenegro (2005)
Miško Kesedžija and His Dogs / An Essay on the Montenegrin
Evil (2012), co-authored with Marko Vešović
Anatomy of a persecution/ On Activities of Media Mafia in Montenegro (2013)
ARTICLES
The Circle is Tightening – a study on years-long hiding of Radovan
Karadžić and Ratko Mladić (2004)
One Hundred Years in Prison – political processes in Montenegro (2004)

FILMOGRAPHY:
Documentary films in which Šeki Radončić was the author of screenplay, or the sole author, director and producer, were selected and showed at the greatest European and world festivals: IDFA-Amsterdam, INPUT, 21.dokument ART, South-East Europe Film Festival, Sarajevo Film Festival, and at the Festivals in Trieste, Warsaw, Prague, Los Angeles, New York, Chicago, and others. They were awarded by jury and audience awards.
2020 – Conspiracy (screenplay, director, producer) – film about the a coup d'état attempt in Montenegro in 2016
2011 – A Hero of Our Time (screenplay, director, producer)
2007 – Esma (author and screenplay)
2006 – Carnival (screenplay), film based on Radončić's book Kobna sloboda
2005 – Life and Adventures of Radovan Karadžić (an investigative journalist and associate on the development of screenplay)
2004- Fugitives (an investigative journalist and associate on the development of screenplay)
American professor, historian and human rights fighter, Robert Leonard Rope included Šeki Radončić in his book "The Gallery of the 20th Century Heroes", with the text "Montenegrin Simon Vizental", among a hundred most distinguished human rights champions in the world.